August was all about discoveries. From new artists to biz development we are SO excited to show you and our clients what we've learned recently.
Our fall kick-off event is at Flavor Paper.
Email us for deets on the 45 min tour of this crazy wallpaper factory in Brooklyn.
Topics include art investment and frame trends.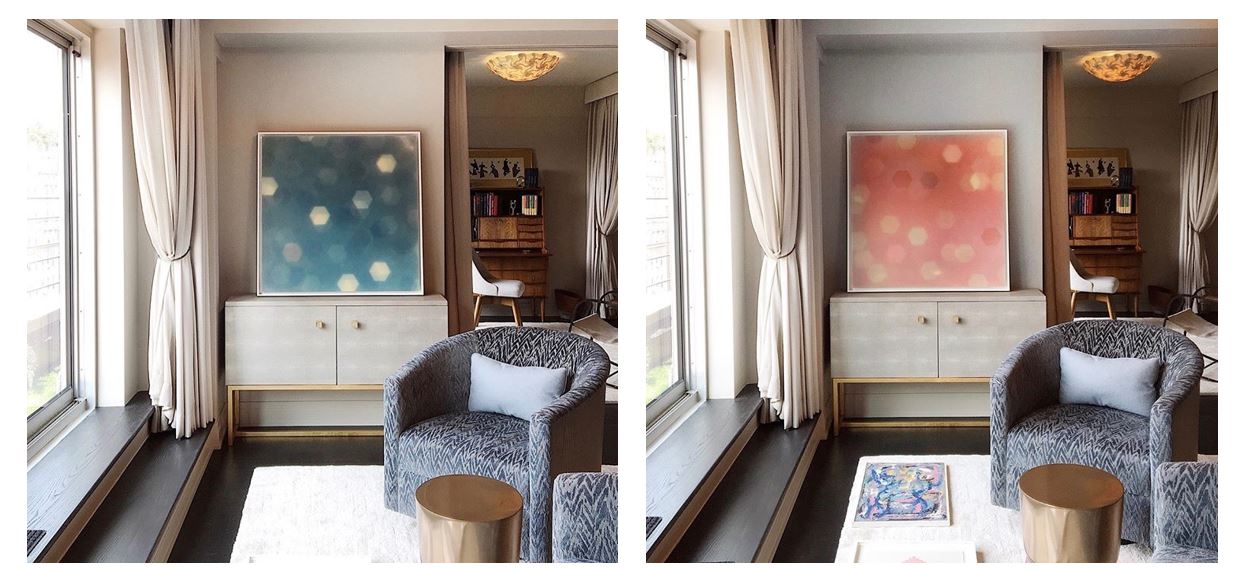 We tried on options for Project Nice View. Here's what worked, what didn't, and why.
Our fall workshop on Art Sourcing for Designers is coming. It's at Bungalow 5's NY Showroom and there may even be a swag bag.
NEW FIND: Karine Leger's abstracts.
Favorite part: the color palates. They're the fan favorite rec for our Jess Cooney-designed Berkshire House Project.
BONUS
In June we committed to donating 10% of proceeds from new client business through the summer to Raices Texas. We just did it, and thanks to everyone who supported these efforts. Let's keep working to #reuniteeverychild.