Rebecca Stern : Fallback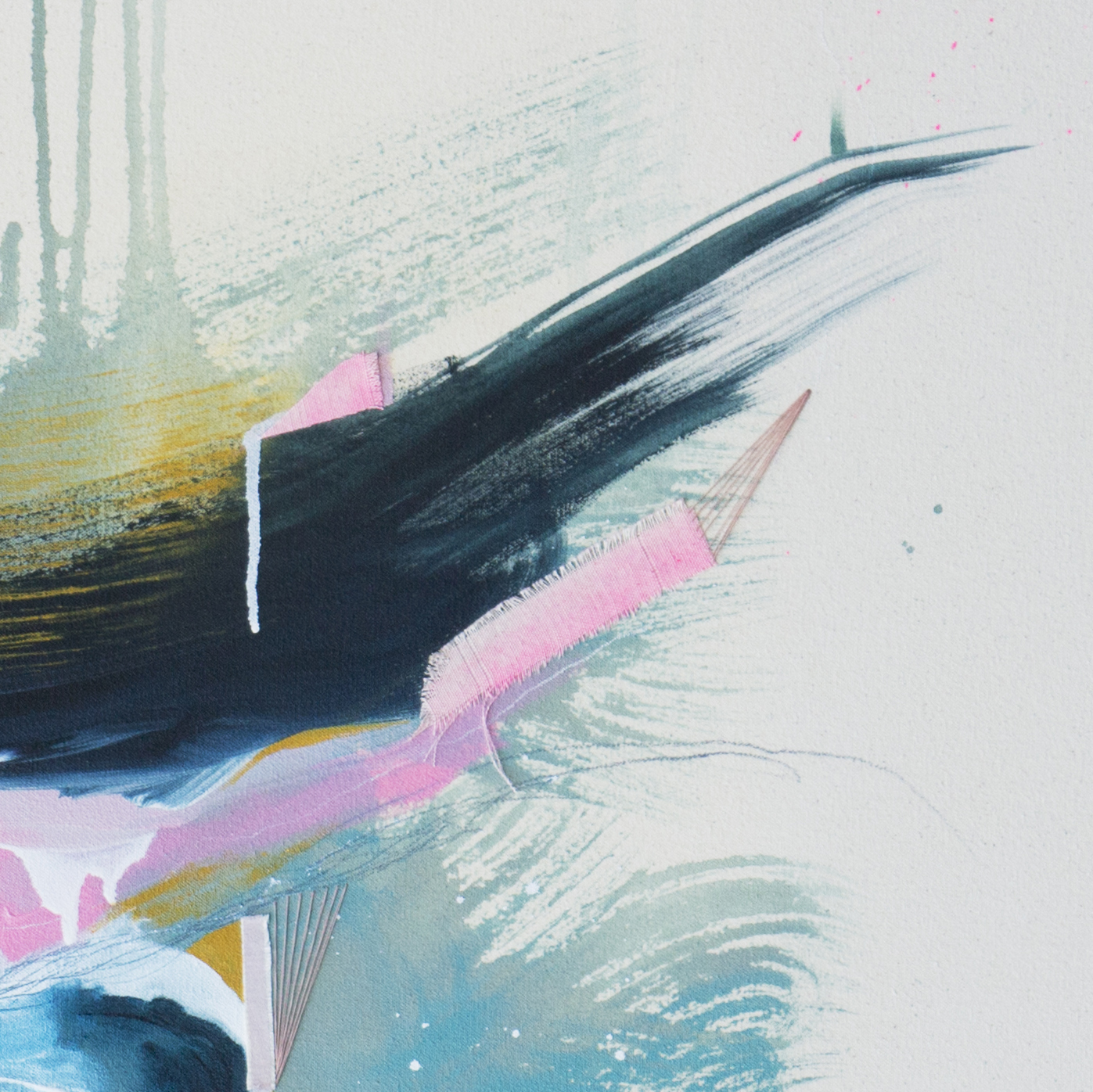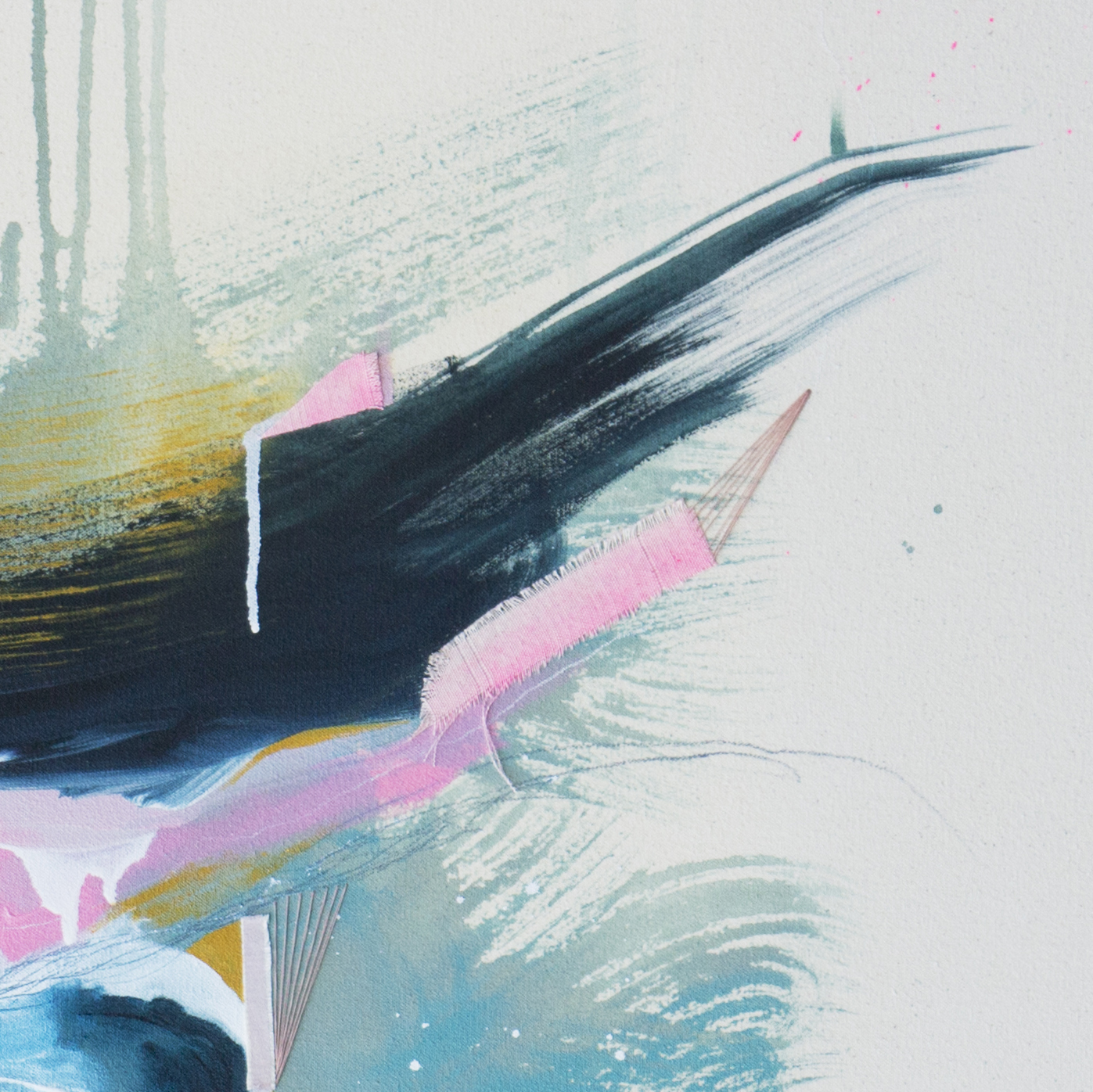 Rebecca Stern : Fallback
Acrylic, hand embroidery and fabric collaged on canvas.
48"x30"
This item ships off-stretchers and rolled. If you wish to coordinate shipping on stretchers please contact lg@masonlaneart.com for pricing.
ABOUT THE ARTIST
Rebecca Stern's work is all about balance. She takes paint and pours it onto the canvas, moving the actual canvas around to create pools and drips, areas of translucency and saturation. On top, she layers sewn fabrics, graphite markings, and embroidery, mixing the more free form paint with the highly controlled layering, ultimately finding balance. To Rebecca, it's a metaphor for striking balance in life with what you can control and what you can't. She aptly calls these works "mental landscapes", and just like our minds, they're dynamic, complex, comfortable and surprising.